Badge Text
Euro / mo

Badge Text
Euro / mo

Badge Text
Euro / mo

Badge Text
Euro / mo
Recommended European ASP.NET 4 Hosting with Unlimited Space and Bandwidth
hostforlifeasp.net offers the latest European ASP.NET 4 hosting installation to all our new and existing customers. You can simply deploy your ASP.NET 4 website via our world-class Control Panel or conventional FTP tool. This ASP.NET 4 framework is part of the service and it is provided free off charge!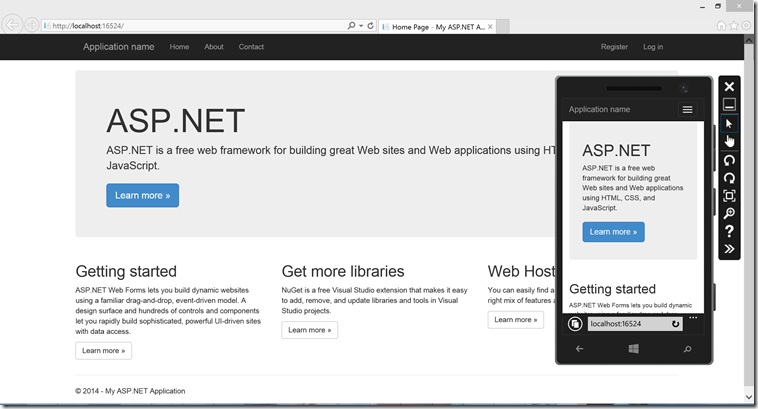 Our Special €3.00/month Deal European ASP.NET 4 Hosting

hostforlifeasp.net is Microsoft No #1 Recommended Windows and ASP.NET Hosting in European Continent. Our service is ranked the highest top #1 spot in several European countries, such as: Germany, Italy, Netherlands, France, Belgium, United Kingdom, Sweden, Finland, Switzerland and many top European countries. Click here for more information
What is European ASP.NET 4 Hosting?

Microsoft released the .NET Runtime 4.0 and with it comes a brand spanking new version of ASP.NET – version 4.0 – which provides an incremental set of improvements to an already powerful platform. .NET 4.0 is a full release of the .NET Framework, unlike version 3.5, which was merely a set of library updates on top of the .NET Framework version 2.0. Because of this full framework revision, there has been a welcome bit of consolidation of assemblies and configuration settings. The full runtime version change to 4.0 also means that you have to explicitly pick version 4.0 of the runtime when you create a new Application Pool in IIS, unlike .NET 3.5, which actually requires version 2.0 of the runtime.
ASP.NET 4.0 is 100-percent backwards compatible with the current version of ASP.NET and will provide a smooth migration experience when it is released. Backwards compatibility surely means that all ASP.NET 1.x, 2.0 and 3.5 code you may have will work as expected in ASP.NET 4.0. However, a simple version switch doesn't guarantee that you will make the most out of this framework. Taking advantage of the new features of ASP.NET 4.0 ensures more compact code, a richer set of services and capabilities, a more effective and appealing user interface, a more elegant and easy-to-maintain application architecture, and a powerful set of administration tools.
Why Choose hostforlifeasp.net for ASP.NET 4 Hosting?
[su_accordion][su_spoiler title="Reliablity"]hostforlifeasp.net guarantees the highest quality product, top security, and unshakeable reliability. We carefully chose high-quality servers, networking, and infrastructure equipment to ensure the utmost reliability.[/su_spoiler] [su_spoiler title="Award Winning Support"]We hired an army of the best technicians, managers & web hosting gurus. That means clear, professional support, fast. Our team are standing by to respond to your queries around the clock, big or small, and we'll be there for you – 24×7, 365 days a year.[/su_spoiler] [su_spoiler title="World Class Data Center"]hostforlifeasp.net currently operates data center located in Amsterdam (NL), London (UK), Seattle (US), Paris (FR) and Frankfurt (DE). All our data center offers complete redundancy in power, HVAC, fire suppression, network connectivity, and security.[/su_spoiler] [su_spoiler title="Excellent Uptime Rate"]We never ever happy to see your site goes down and we truly understand that it will hurt your onlines business. If your service is down, it will certainly become our pain and we will certainly look for the right pill to kill the pain ASAP.[/su_spoiler] [su_spoiler title="Best Technology"]We have included ASP.NET framework support on all our hosting plan. ASP.NET website is 100% compatible with IIS web server. You can mix your website with different languages regardless of ASP, ASP.NET, PHP or even CGI. All in one hosting plan.[/su_spoiler] [su_spoiler title="30 Days Money Back Guarantee"]Our top priority to deliver the ultimate customer experience, and we strongly believe that you'll love our service – so much so that if for any reason you're unhappy in your first 30 days as a customer, you're more than welcome to request your money back.[/su_spoiler][/su_accordion]