Badge Text
Euro / mo

Badge Text
Euro / mo

Badge Text
Euro / mo

Badge Text
Euro / mo
Recommended European ASP.NET Web Forms hosting with unlimited space and bandwidth
hostforlifeasp.net still supports ASP.NET Web Forms hosting, ASP.NET Web Forms Hosting helps experienced web developers and designers to create sites of power and beauty in a fraction of the normal time, avoiding hours of coding and allowing your clients to update their own sites with a minimum of fuss.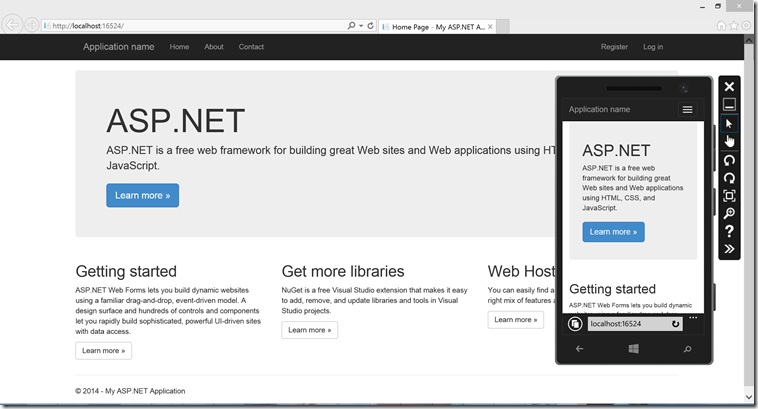 Our Special €3.00/month Deal European ASP.NET Web Forms Hosting

hostforlifeasp.net is Microsoft No #1 Recommended Windows and ASP.NET Hosting in European Continent. Our service is ranked the highest top #1 spot in several European countries, such as: Germany, Italy, Netherlands, France, Belgium, United Kingdom, Sweden, Finland, Switzerland and many top European countries. Click here for more information
What is European ASP.NET Web Forms Hosting?

ASP.NET Web Forms is a part of the ASP.NET web application framework and is included with Visual Studio. It is one of the four programming models you can use to create ASP.NET web applications, the others are ASP.NET MVC, ASP.NET Web Pages, and ASP.NET Single Page Applications.
Web Forms are pages that your users request using their browser. These pages can be written using a combination of HTML, client-script, server controls, and server code. When users request a page, it is compiled and executed on the server by the framework, and then the framework generates the HTML markup that the browser can render. An ASP.NET Web Forms page presents information to the user in any browser or client device.
Why Choose hostforlifeasp.net for 

ASP.NET Web Forms 

Hosting?
[su_accordion][su_spoiler title="Reliablity"]hostforlifeasp.net guarantees the highest quality product, top security, and unshakeable reliability. We carefully chose high-quality servers, networking, and infrastructure equipment to ensure the utmost reliability.[/su_spoiler] [su_spoiler title="Award Winning Support"]We hired an army of the best technicians, managers & web hosting gurus. That means clear, professional support, fast. Our team are standing by to respond to your queries around the clock, big or small, and we'll be there for you – 24×7, 365 days a year.[/su_spoiler] [su_spoiler title="World Class Data Center"]hostforlifeasp.net currently operates data center located in Amsterdam (NL), London (UK), Seattle (US), Paris (FR) and Frankfurt (DE). All our data center offers complete redundancy in power, HVAC, fire suppression, network connectivity, and security.[/su_spoiler] [su_spoiler title="Excellent Uptime Rate"]We never ever happy to see your site goes down and we truly understand that it will hurt your onlines business. If your service is down, it will certainly become our pain and we will certainly look for the right pill to kill the pain ASAP.[/su_spoiler] [su_spoiler title="Best Technology"]We have included ASP.NET framework support on all our hosting plan. ASP.NET website is 100% compatible with IIS web server. You can mix your website with different languages regardless of ASP, ASP.NET, PHP or even CGI. All in one hosting plan.[/su_spoiler] [su_spoiler title="30 Days Money Back Guarantee"]Our top priority to deliver the ultimate customer experience, and we strongly believe that you'll love our service – so much so that if for any reason you're unhappy in your first 30 days as a customer, you're more than welcome to request your money back.[/su_spoiler][/su_accordion]
Advantages of Using ASP.NET Web Forms
Web application programming presents challenges that do not typically arise when programming traditional client-based applications. Among the challenges are:
[su_list icon="icon: adjust"]
Implementing a rich Web user interface
It can be difficult and tedious to design and implement a user interface using basic HTML facilities, especially if the page has a complex layout, a large amount of dynamic content, and full-featured user-interactive objects.
Separation of client and server
In a Web application, the client (browser) and server are different programs often running on different computers (and even on different operating systems). Consequently, the two halves of the application share very little information; they can communicate, but typically exchange only small chunks of simple information.
When a Web server receives a request for a page, it finds the page, processes it, sends it to the browser, and then discards all page information. If the user requests the same page again, the server repeats the entire sequence, reprocessing the page from scratch. Put another way, a server has no memory of pages that it has processed—page are stateless. Therefore, if an application needs to maintain information about a page, its stateless nature can become a problem.
Unknown client capabilities
In many cases, Web applications are accessible to many users using different browsers. Browsers have different capabilities, making it difficult to create an application that will run equally well on all of them.
Complications with data access
Reading from and writing to a data source in traditional Web applications can be complicated and resource-intensive.
Complications with scalability
In many cases Web applications designed with existing methods fail to meet scalability goals due to the lack of compatibility between the various components of the application. This is often a common failure point for applications under a heavy growth cycle.
[/su_list]