To find out social media insights, you need the help of social media analytics tools that can measure the performance of your account. Social media is often referred to as the most effective digital marketing media, because of its unlimited capabilities and number of users. The cost is also easier to adjust when compared to other promotional media.
However, the function of social media does not end there. For individuals and corporations, social media is like a "magic box" whose functions can far exceed expectations if used properly.
Then what about bloggers and influencers who in fact use social media as the front line of media marketing? For that, this time we will get acquainted with social media analytics tools to optimize your social media functions. Let's see!
Benefits of Social Media for Business
Before entering the discussion of social media analytics tools, you need to know what are the benefits of social media to build an image in the digital world. A marketer, blogger, influencer, and even a freelance writer certainly needs social media as a platform to get traffic, conversions and so on. Here are some social media that you can get:
1. Build personal identity
The first benefit of social media is to build a personal identity. What impression do you want to convey to the audience? What benefits does it offer readers and followers? What services are offered to potential clients? Social media is a strategic place to communicate all that, in other words personal identity.
But wait a minute, what is the difference between personal branding and personal identity? It's easier this way:
Personal branding is the public's perception of us, while personal identity is how we introduce ourselves to the public.
Although in practice there will always be differences between personal branding and personal identity because the public has different insights and experiences, as influencers, we are still required to have the expertise to drive public opinion.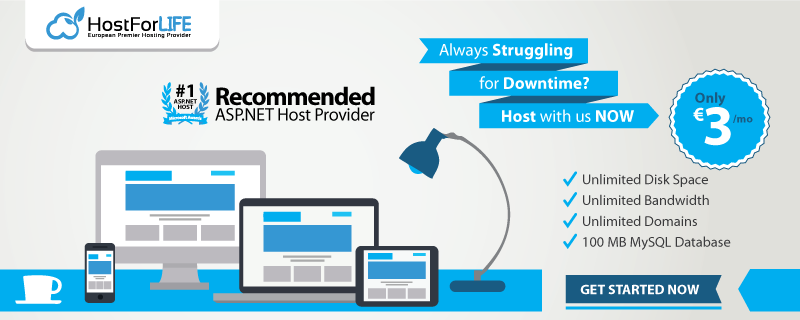 How to build a personal identity on social media:
Symbols: Profile and cover photos are the easiest symbols to show who you are. Choose a photo that best represents your brand identity.
Pay attention to the style of speech: Social media is an oral communication medium that is written down so that sometimes misunderstandings occur. How do you want to be known as an influencer? Serious, funny, friendly? It all depends on how you choose your speaking style.
Choose issues wisely: You are free to talk about anything on social media, but in reality you are not that free. Before making a statement on any issue, you should consider whether it is relevant to your personal identity.
2. Communication & engagement media
Because social media is interactive, it can be used as a medium for your communication with readers and followers. Effective communication will build closeness. When you feel close, the reader will more easily accept the information conveyed.
3. Provide feedback
Feedback is not only in the form of comments, it can also be in the form of shares. Through social media, we can get feedback that we can use to improve the quality of writing. The higher the quality of the writing that is shared, the more positive feedback you will get.
4. Analyze demographics
Social media such as Facebook and Twitter are equipped with analytics features that we can use to analyze reader demographics.
5. Help make choices
In the product marketing chain, an influencer is influential in helping prospective consumers make decisions. Decide whether potential customers will buy or use the product or not.
Best Social Media Analytics Tools to Try
Without further ado, here are the best social media analytics tools that are widely used by marketers and influencers. Let's see!
1. Hootsuite
The first social media analytics tool that you can try is Hootsuite. These tools are no stranger to marketers. Hootsuite is a complete tool for social media management and analytics. With Hootsuite, you can determine the right type of content, increase post reach, ad effectiveness, and help your entire team work together. This tool features in-depth analytics that give you a clear understanding of account performance across all social platforms.
Featured features:
Customize reports by selecting over 200 metrics and exporting them as PDF, Excel, or PowerPoint.
Measure the response time of the customer support team on Facebook and Twitter.
Track brand mentions with the integration of specialized tools like Brandwatch and Talkwalker.
For social media: Facebook, Instagram, YouTube, LinkedIn, Twitter, Pinterest
Price:
Free 30-day trial, $19, $99, $599/month, and enterprise pricing options
2. Sprout Social
Another option for social media analytic tools that you can use is Sprout Social. This tool provides comprehensive social media management and monitoring features with a number of professional-level options. Not surprisingly, these tools are often used by companies.
Sprout Social is able to perform contextual and qualitative analysis of topics, hashtags, and keywords. You can find out how content is performing on various social media from its visual and intuitive reports.
Featured features:
Analyze the performance of paid campaigns across social media networks
Display group reports on social media profiles
Analyze team performance such as task performance, response rates, and so on
For social media: Facebook, Twitter, Instagram, Pinterest, LinkedIn
Price:
Free 30 day trial, $99, $149, and $249/month
3. Google Analytics
Although Google Analytics was originally created to analyze website traffic in detail, it can also be very useful for understanding the impact of social media as a marketing channel and source of traffic. You can get insights from Google Analytics on traffic and leads that point to your website from a number of social media accounts you have.
To do this, click Acquisition > Social > Overview, and you can see information on the number of visits the site has received from each social media network.
Featured features:
Find social media networks and communities where people interact with your content
Measuring social media value by analyzing e-commerce conversions and transactions
See how users from social media navigate your site
For social media: Facebook, Twitter, Instagram, LinkedIn, Pinterest, YouTube and so on
4. Talkwalker
Talkwalker is a brand monitoring platform that can help you measure and compare brand performance with competitors across all channels including social media. Talkwalker provides free, unlimited search for hashtags and keywords across major social media platforms, news, blogs, and forums. This tool provides various data regarding brand mentions, sentiments, most popular posts, and so on.
Featured features:
Monitor in real-time what customers are saying about your brand, product, event or campaign
Get demographic information such as age, gender, and occupation of the audience
For social media: Facebook, Twitter, Instagram, YouTube, LinkedIn
Price:
Free use limited to certain features, $9,600/year, and custom pricing
5. Keyhole
Keyhole offers a variety of tools to track campaigns, influencer activity and brand mentions so you can understand your brand's position in the business industry. This tool lets you monitor hashtags, keywords, and usernames with a variety of information.
You can find out how many users use a certain hashtag along with the number of likes, views, and retweets. Metrics that can be seen are reach, most popular posts, share of voice from your brand and also your competitors.
Featured features:
Predict campaign performance with machine learning and make edits as you wish
Analyze people's sentiments when they engage with your posts
Manage influencer accounts and track their performance
For social media: Facebook, Instagram, Twitter
Price:
Free 7-day trial, $49, $99, $199/month
6. Brandwatch
Brandwatch is one of the social media analytics tools that provides account performance reports on various social media. You can track and analyze data from more than 95 million sources including social media, blogs, forums, reviews, and so on.
With Brandwatch, you can find out the position of your brand compared to competitors in the business industry. Monitoring can be done on hashtags, keywords, sentiment, share of voice, and so on.
Featured features:
Monitor social conversations against your brand, competitors, or certain keywords
Find out which conversations and accounts affect a particular topic or hashtag, and the mentions of that topic by the hour or minute
Provide reports on influencer marketing opportunities that match your brand
Compare social media data for conversation volume, sentiment and share of voice
Price:
Free 14 day trial, paid account from $108/month
7. Socialbakers
Other analytics tools options for social media are Socialbakers. This tool provides the analytical tools you need to track multiple profiles, KPIs, and generate reports automatically. In addition to analytics tools, Socialbakers also offers tools for optimizing content, identifying potential influencers, mapping digital personas, and customer service on social media.
Featured features:
Analyze audience sentiment towards your campaign from audience reactions and interactions
See how your account has performed compared to competitors in the last 90 days on Instagram and Facebook
For social media Facebook, Twitter, Instagram, YouTube, Pinterest, LinkedIn
Price:
Free 14 day trial, $200 per month
8. Iconosquare
In addition to the options above, you can use Iconosquare as a social media analytics tool. Iconosquare helps you track and report on the performance of your Facebook and Instagram accounts.
Similar to other analytics tools, Iconosquare also has competitor tracking and benchmarking features to compare your brand's performance with competitors. From Iconosquare's simple and intuitive dashboard, you can easily view account progress and send reports to clients.
Featured features:
Find photos, text, and comments that mention your brand
Track engagement on competitor's social media accounts
Know when the most followers are online to get more engagement
For social media: Facebook and Instagram
Price:
Free 14 day trial, $29, $59 per month
9. RivalIQ
Another alternative social media analytics tool is RivalIQ. This tool lets you track a number of different brands and compare performance on social media platforms as well as SEO. RivalIQ also analyzes the performance of Facebook and Instagram ads, and displays a data history of up to 24 months. By utilizing this tool, you can find out the right digital marketing strategy to compete with competitors.
Featured features:
Compare brands to competitors on hashtag metrics and content quality
Integrate Google Analytics to get a complete understanding of your customers' customer journey
Improve Facebook and Instagram ads performance with informative insights
For social media: Facebook, Twitter, Instagram, YouTube, Pinterest, LinkedIn
Price:
Free 14-day trial, $199, $349, and $499 per month
10. Sendible
Still lacking with the choice of tools above? You can try Sendible to analyze the performance of social media accounts. Sendible is a social media management tool with large capacity tracking and reporting features.
With Sendible, you can find insights on posts, engagement, brand mentions, and audience profiles across digital channels. Sendible also lets you track what your audience is saying about your brand across multiple platforms including websites and social media.
Featured features:
Compile reports easily through the drag and drop feature
Measure response time and track team performance
Notification feature to view engagement on multiple social media accounts in one dashboard
For social media: Facebook, LinkedIn, Twitter, Instagram, YouTube
Price:
Free 30-day trial, $29, $99, $199, and $299 per month
What Social Media Analytics Tools Are Right For You?
These are social media analytics tools that you can use to optimize your social media accounts. Most of the analytical tools above offer free trials or you can try them for free for a certain period of time. Do exploration to maximize the function of each tool! The more familiar you are with the existing tools, the more benefits you will get. Good luck, I hope this article is useful for you!