It's almost impossible to do business these days without an email address. While it can be tempting to try and save funds by using one of the many free email options available, when you're running a business it's important to have a professional email address, and it will be well worth the dollars you spend. This is why.
Setting up an email address for your business might seem simple, but there are several things to consider when creating yours. With that in mind, you might be interested to learn that custom email addresses don't have to be attached to your website's hosting provider.
Reasons Why You Need A Custom Email Address for Your Small Business
1. Maintaining a professional image
In business, maintaining a professional image is important for keeping your customers' trust and appearing credible online. When potential or existing customers contact you with questions, or if you reach out to them or to other businesses, using an address like [email protected] definitely looks more professional than [email protected]. Routing your email through your business's domain name shows that your business is well-established and genuine, and is likely to make customers feel more comfortable dealing with you.
2. You can Keep Control!
What happens when your marketing manager leaves, taking her personal email with her? If she was using it to conduct business for your organization, you won't be able to access those emails.
On the other hand, if you set up an account under her name, you can redirect those emails to go to your newly hired marketing manager. Or, you could create a generic email for certain roles, like [email protected] so that the new hire just takes over management of that account. They would just need to change the display name to their own.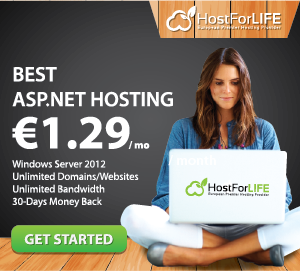 3. Secure with Custom Email
When you avoid using a free email provider, you can more easily stay on top of email and data security. Allowing employees to use free, personal email accounts presents a risk to your business. You can't control aspects such as privacy, who they share business information with, and other legal concerns.
A custom business email can also streamline your onboarding process. Standard and consistent email procedures and set up will make for easier employee integration. Plus, you can avoid losses of information during staff turnover as explained above.
4. Collaborate with Your Team
Professional email addresses powered by solutions like Office365 typically come bundled with other features like shared calendars which make collaborating with your colleagues much easier. You can send and manage meeting requests, view your workmates' calendars and check their availability, and even hold virtual meetings and work on shared documents at the same time using these kinds of tools.
While on the surface you might appear to be saving money by using a free email address for your business, you'll often find it's costing you dearly in other ways like consumer confidence, your business's credibility, and even in productivity.
5. Help in Marketing Your Product/Services
Have you ever seen someone's email address on a business card and looked up the website because you were curious? That doesn't happen with free email addresses. But, if you use your domain within your website, you're getting your brand in front of more eyeballs.
That email address should appear in each employee's email signature, as well as on business cards and marketing materials. Every place you have that branded email address is one more opportunity to attract new business!
How to Create Your Custom Email Address
Start with a simple domain name. The shorter, the better. Make sure it's easy to spell and pronounce.
Decide on a naming convention for all emails for your staff. Typically companies use:
Firstname.lastname
Firstinitial.lastname
Firstname
Role
Options for creating a Custom Email Address
Step 1: Buy a domain name
Step 2: Choose an email hosting provider or create a custom email address with your domain registrar.
Pick your email provider based on your needs. Follow the instructions from your provider. Gmail is a popular option using Microsoft Office 365.
Give each employee the ability to change their password and settings, but maintain administrative rights so that if they leave the company you can still access and manage their email account.
When staff leaves, make sure to set up email forwarding for those emails to automatically send to another employee.
Conclusion
Are you ready to crank up the professional appeal and marketing power of your email address? Whether you're looking for a complete hosting solution or want to try our cost-effective email-only plan, HostForLIFE is here to help you take your business website to the next level!