The fight for website traffic is a tale as old as time. From creative content to Search Engine Optimization (SEO), site owners are leveraging everything they can to increase traffic. Despite the many unknowns when it comes to the impact of social media on SEO rankings, one aspect is a certainty: the potential for referral traffic from social media channels.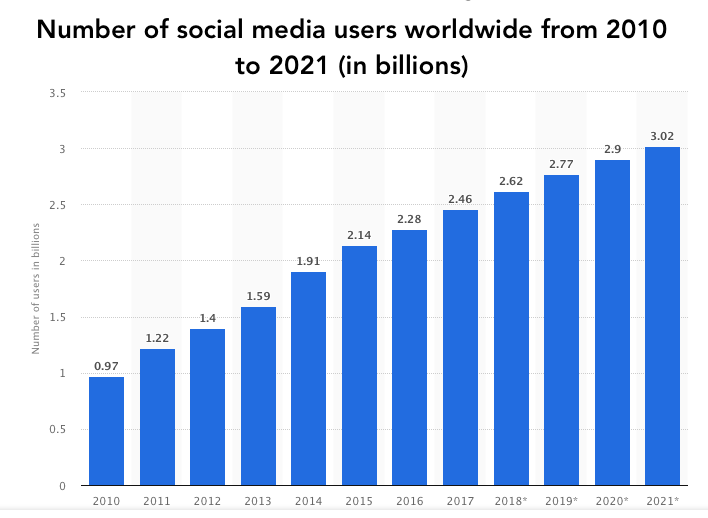 The question that website owners need to look at – and what we'll answer here – is how to convert these social media users to traffic on their sites.
1) Identify the Right Channels
As of August 2018, the most popular social media network in the world was Facebook with 2.7 billion users, followed by YouTube and Instagram. Of course, these are just independent numbers and many users are likely to be present on more than one platform.
Yet the figures remain a massive source of potential traffic, so how do you leverage that? Rather than look towards those platforms for the answer, you need to look internally at your own brand and goals.
Social media platforms usually involve no cost – they're free, although the time involved in engaging users might be quite significant. There isn't any real way around that, so make sure that you are prepared before actually getting on any platform.
Choosing the right social channel can depend heavily on the nature of your site's content. If you are very focused on consumer products or information, then something like Facebook, Twitter or Instagram would be a good platform.
If you tend to write about business-oriented or professional topics, then a more suitable platform would be LinkedIn, as this platform has the potential to reach a more B2B-oriented audience.
Of course, there are also platforms such as Pinterest, Instagram and YouTube which are extremely visual. These should also be leveraged depending on your goals – for example, brand-building is something that would work well with a visual-oriented platform.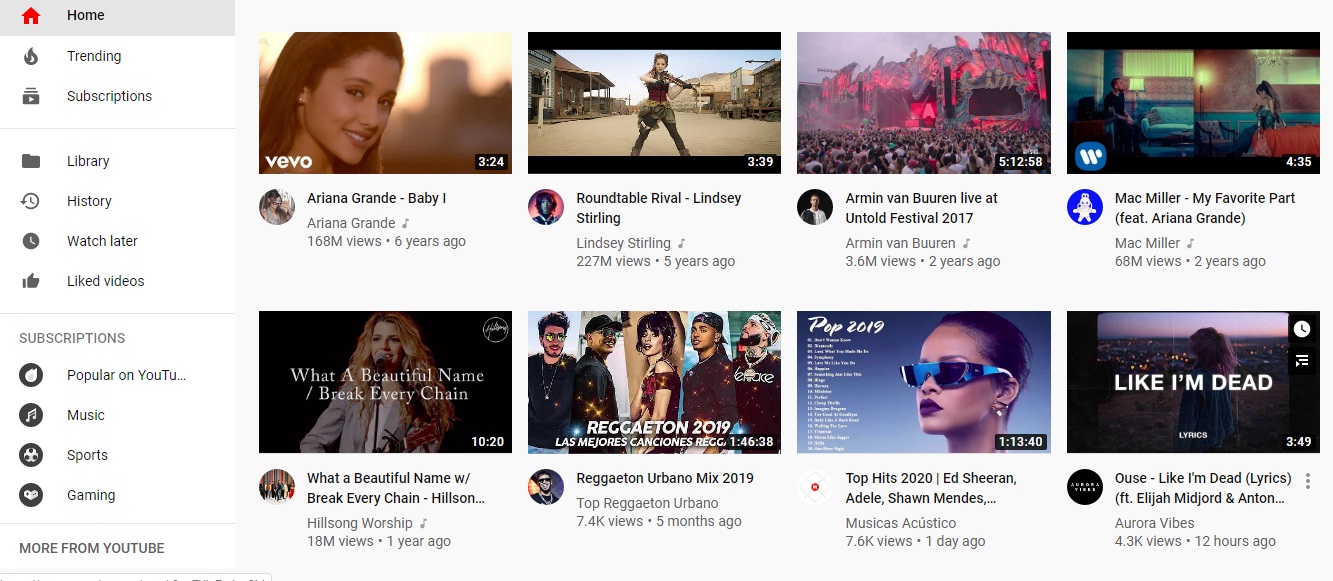 As I said, identifying your needs can go a long way to helping you choose the right medium for your social media goals. Once you're there, focus on the right parameters and build your content always keeping your goal in mind.
2) Choose What to Share
When trying to think of what to share, don't look at ground-level stuff, but rather aim strategically. First, figure out the goals that you want to work towards and then craft posts that can help you work towards those goals, which should follow the SMART principle: Specific, Measurable, Achievable, Relevant and Time-bound:
There is no fixed rule that will help you craft the perfect post. As always, the platform you have chosen will also play a part in what you share. This doesn't necessarily mean that your goals must change significantly, but only that the means towards those goals need to be refined.
Take for example Instagram. This platform only allows images and video content, but formats such as these can be immensely impactful. Think about how Starbucks has leveraged video to create a huge brand impact: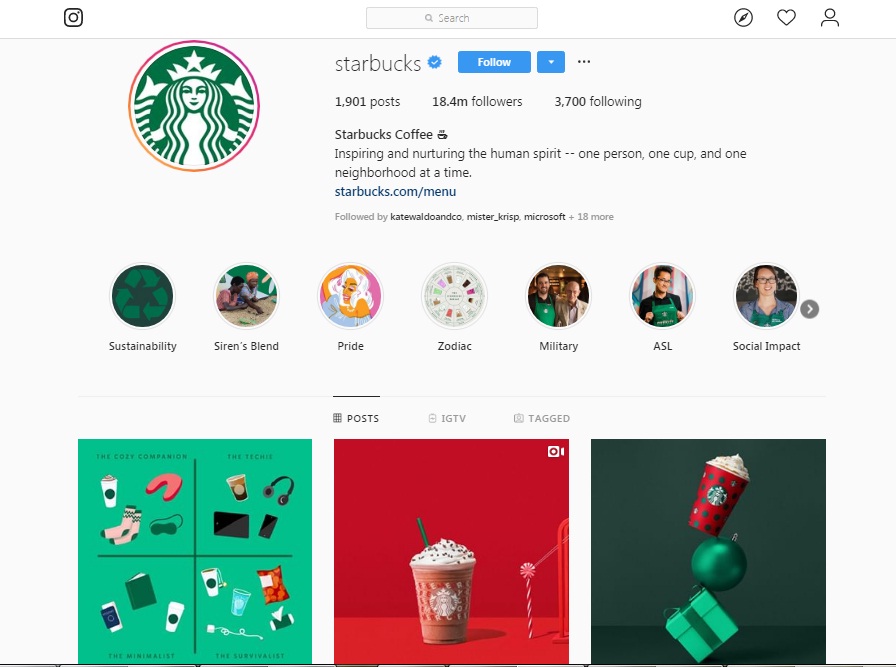 There are literally hundreds of ways in which you can make multimedia content very personal for your brand and image. Here are some ideas of what kind of content might work for you.
3) Schedule Content – When Is the Right Time to Post?
Once you've got the perfect content, you also need the perfect time to share it. Sharing is not only about the time that you post, but also how frequently you do it. I have seen people sharing almost every hour or so to those who hardly move their pages. How frequently do you need to post an update to succeed?
Facebook has a publishing tool feature which is great for planning. Find it on the top menu of your business page:

According to social media integration platform Hoosuite, the ideal time for sharing content depends on each platform. For example, the best time to share a post on Facebook is between 12-3 p.m. on Monday, Wednesday, Thursday and Friday, and between 12-1 p.m. on weekends.
Each platform has its own peak timing for sharing, so make sure you leverage this information for maximum potential for your posts. I highly recommend that you create a post schedule ahead of time and make use of an auto-scheduler.
If you're thinking that more posts will gain you more traffic, remember that this is actual human traffic. You are drawing these people in through fundamentals which are positive (inspiration, entertainment, usefulness), so don't mess that up by annoying them through over-posting!
Several studies have shown that the ideal posting frequency should be one post every other day. For Tweets, about seven per day is the ideal number. Make suer you're familiar with each platform's recommended sharing frequencies.
4) Inspire Your Audience With Visuals
First impressions are essential. We always say "Don't judge a book by its cover," but more times than not, visuals help us make decisions. In fact, Adobe's Q4 2013 Index showed social media posts with images create 650% more engagement than text posts.
People want visual content to help make sure their purchasing decisions are valid. When customers are able to view a product video or demo, they are 85% more likely to make a buying decision right there when compared to reading a text review.
Nearly three-fourths of Instagram comments are made within two days of the post, which shows its high impact on on brand's Instagram strategies.
Provide awesome visuals that not only stand out, but speak volumes about you, your product and your story. The best visuals on social media tend to include:
Vibrant colors and well-designed layouts
High-level photography
Visuals telling stories
Visuals showing products or services in a new light
Consistently on point and well-planned
5) Research Your Competitors
Finding out how well your competitors are doing is a tried and true marketing strategy. The same notion should be in place for your social strategy.
Social media competitive analysis simply helps you dissect your social media traffic. You can easily locate key performance metrics and see how similar audiences respond to competitors' social posts.
Try to get as much insights from your competitors first. This give you a better idea what it takes to build an audience on social. You never want to directly copy your competitors, but the analysis can shape your own strategy.
Try to figure out things such as:
Successful post times and days
Most engaging social channels
How often they respond to their comments
Types of content published (images, videos, quotes, etc.)
You can completely surprise yourself with what a little bit of digging will tell you about your industry.
Conclusion
By now I am certain that you're thinking of the massive amount of time that you might have to invest in getting extra traffic out of your social media channels. You would be right – choosing to be active on any social media platform, never mind more than one, can be an incredible drain on resources if you allow it to be.
My recommendation is that you temper your expectations with the amount of resources you have available and double down on what you can realistically do. You should also be prepared for it to be a learning experience, much like the time when you first started your website.
It is likely that you're reading this because you think you have maxed out the organic potential of your site and are looking towards other options to increase your website traffic. True, social media can potentially be a big boost, but it isn't completely free, as you can see.