Beginnings are always the hardest. To make new friendships, change a place of living, even to renew your flat. Every new decision which is going to bring a big change in life is the most thought. That is why should not be surprising for anyone, that every new entrepreneur spends many hours on wondering if it's going to bring profits. There is always a lot of pros and cons, but to make the decision easier, here we have a few tips on how to save money on marketing, but still be the brightest shining star on the market.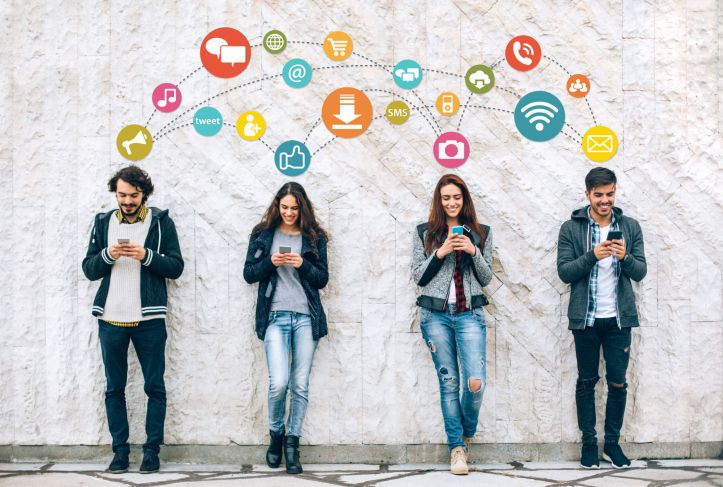 Be visible, but do not be obtrusive
Advertisements are like fuel for sellers. The sooner you realize it, the better. The most important rule of ads is to spend money wisely. The first step is creating your target – who should see you? Who is your future client? What does he like and prioritize? With answers to all those questions will be way easier to decide what kind of ad is the best for your company, but also where you should be present. The online world is really important these days, that is why your website is like your real office, business card and leaflet in one. It should reflect the perfectness, good quality of services and the main motto of the company. If you are not sure how it supposed to look like, check your competitors! Make a list of information which they post, focus on layout and content. Then do the same, just twice better! Remember, that copying is the worst what you can do. Let your website be unique, original and represent what is best in your company.
Be social
Facebook, Twitter, Instagram, Snapchat – if it does not sound familiar to you, so we have a problem. Social media are a great weapon to fight for new customers and to create loyalty around current ones. The website is an official source of information about your company, but social media platforms let you be closer to clients and start with them real conversation, get to know them and be open to their comments (positive and negative ones). Making an account is free, but as a fresh entrepreneur, you should hire someone, who will constantly update your status, add new photos, create videos, answer every question. Remember, that it is also a good platform to reward the most loyal clients –  a short and easy contest can increase the reach of your posts and let you be more visible online! Do not worry – reward does not have to be expensive. Pretty often samples of your product, an extra voucher for free service or big discount is enough to make your customers happy!
Be odd & unique
Even if your main goal is to sell as much as possible, do not forget, that people love to buy not only an item but also whole story connected with it. The best example is Coke Company – since many years they have created a legend and now you do not buy only soda. With Coca Cola you purchase happiness! That kind of strategies you can find are unlimited and they are not reserved only for companies with a big budget. Mariusz Bialek, who owns the whole Universe and sells stars, galaxies, and almost everything what is in Space, decided to reveal his private story which motivated him to create the Kingdom of Universe – I was thinking many nights when advertising agency, with which I  cooperate offered me to make short movie about a guy who "conquered" the whole Universe. It was like making a fairy tale story about my dream which I fulfilled. At the end it was a great move – people's comments proved me that it is worthy to make something extraordinary!" – says Mariusz Bialek.
You can be like the Coke Company, selling not only a product but emotions, feelings, stories, and dreams! That can be your small step for a man, but one giant leap for your company!
Latest posts by Anna Karin
(see all)