Social media is massive to generate and drive traffic to your website. However, many people fail to utilize the best social media strategies so have very slow growth going forward. Social media has changed the way which people interact with each other, and has allowed blog owners to grow their business more quickly. I think about how things were several years ago, and how they have changed recently. For example, you don't have to depend on organic SEO to drive traffic because you have social media which helps 10 fold. Others share content they love on their network, and drive followers to their website. It's amazing what you can accomplish with a solid social media campaign. Today, we'll be looking at social media, especially, the most popular, and how to get more traffic to your website using social media strategies.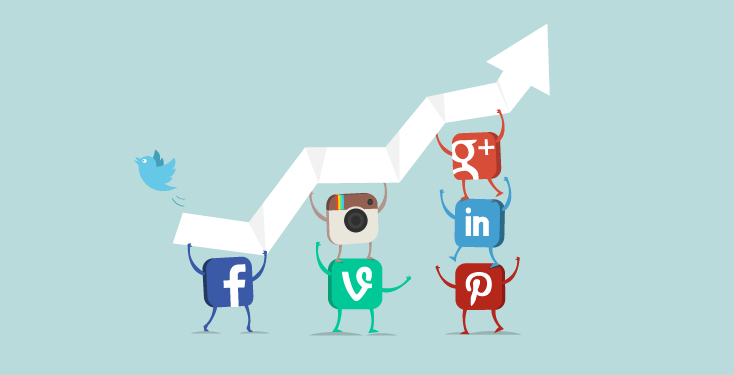 How To Get More Traffic Using Social Media
Know the Networks
When starting out it's important you know what networks have traffic, and have engagement. You don't want to waste time on networks which don't produce no results. We suggest starting out with the top 3-4 networks like Facebook, Twitter, Google+, etc. These networks have huge traffic, and are popular with all niches. In order for you to be successful on social media, you need to focus on those networks which have high levels of traffic. It's that simple.
Research Tools
You have so many cool tools you can use for research like hashtagify.me. This tool will give you a breakdown of the most popular tags on Twitter. You can use this information when sharing your Tweet by incorporating them into your headline. By doing this, you are increasing the likelihood of your tweets getting found, and increasing engagement. You have other options, but start with this tool as I have used it personally with it being the real deal.
Use Images
It's been said that adding images to your tweets & shares will increase engagement. People are always in a hurry so are looking for information quickly which images provide. Images will also be very attractive which will increase overall CTR, and that's truly the bottom line. We recommend finding high quality images to incorporate into your shares then doing some analyzing to see how they improve.
Change Text Around
Even on social media it's all about testing, and finding what works. This is why I always recommend you test different headlines and texts because you don't know which ones will produce the highest CTR. As a matter of fact, you have Bitly.com which you can incorporate into your social media posts to track click-through. Why do we recommend this?
Easy, you'll be able to find out which shares or tweets produce the best results going forward. Then going forward, you can make use of only the ones which give you the best results. It's that simple!
Split Test Always
If you want to gain more social media attention then it's best to split testing everything. For example, I always split test all my campaigns until I find one which produces the best results. I'll keep track of all my headlines, text, #hashtags, etc making sure I know which ones outperform the others. In the end, you'll know exactly what works, and will be able to improve your overall ROI.
Try Different Networks
Above I only mentioned 3-4 social media networks however you have so many more available. It's important to try different networks all the time making sure you have done what you can to produce the results you desire. For example, you might find that Pinterest and LinkedIn both provide a solid ROI, right? You can focus on these going forward improving your overall CTR. You can also grow your online business using Instagram.
Wrapping Up
In the end, it's important to test different social networks until you find one which works. It's not going to be hard if you do your research, and make sure you understand the fundamentals. If you do a quick search online, you'll have a better idea of what to do and how to setup your social media campaigns.
Latest posts by hostforlifeasp.net
(see all)