We know that you don't want any downtime when switching your site to new hosting provider. This is why we write this article so you can aware and follow the instructions.
Switching web host vs. moving to a new house
Moving your website to a new web host is a bit like moving to a new home in the physical world.
Think about it – when you move, you first find a new location, then sign the paperwork, pack up all of your belongings, and physically move them to the new location. If you are moving a business, after doing all of this, you finish the move off by hanging a new sign over your door to advertise your new digs.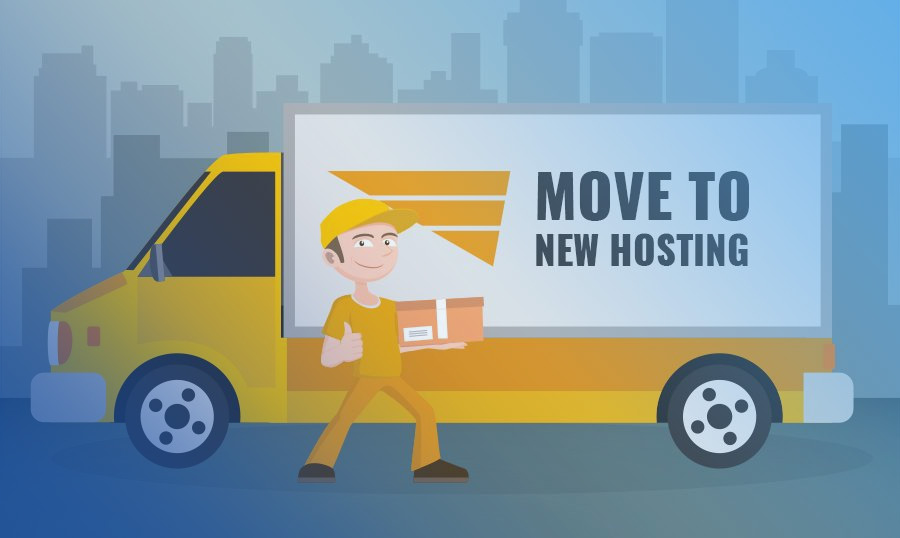 Moving your site is something similar – only a virtual version.
You shop for a new location, sign the paperwork to rent hosting space, package up your site to ensure that all of your assets come with you, transfer everything to your new web host, and then point your domain to your new host by changing the DNS record; this final step is in essence hanging the sign over your new shop door.
Though it can be a process, it is completely attainable.
Switching your host requires completing a series of actions in a specific order to ensure that everything transfers over properly. To move your website to a new host, complete the following steps.
Step #1. Choosing Our Hosting Packages
There are a variety of hosting solutions and providers out there, each with its own configuration.
You can see our ASP.NET hosting packages on our site directly so you can compare it on your end. We have made several hosting plan so customers can choose the plan that suits their requirement.
When purchasing hosting with us, you can also purchase domain with us. If you purchase domain with us, we can arrange everything for you, so everything will be on 1 system.
Step #2. Back up All Your Files from Previous Host
Static files comprise any type of file that does not frequently change, automatically or via a content editor – such as in-place graphics or copy. To back up a static website, simply copy the old file structures over to the new web host.
Moving your database to a new host
For a dynamic site that runs on database (ie. MySQL or MSSQL), install the web apps to the new web host as they are currently held in the existing site; then move the database file to the new web host.
Our control panel is powerful, so you can easily restore your database via your control panel. If you have problems, then you can ask our support team to restore the database for you.
Moving your email accounts
Perhaps one of the most difficult parts of switching your web host is transferring your email.
There are three common hosting scenarios that apply to email.
Scenario #1: Email is currently hosted on a domain registrar (such as GoDaddy)
This is the easiest scenario from which to move; all you need to do is to switch the A (or @) record and point it to the new host's IP address.
Scenario #2: Email accounts are hosted with a third party (such as Microsoft 365)
Ensure that your MX records, along with any other records that your email service provider needs, are updated in your DNS.
Scenario #3: Email accounts are hosted with the respective web host
When you make the switch to the new host, simply recreate the existing email account on the new web host and configure the new email agent.
Step #3. Final Check Before Making the Move
Double check that everything is working properly on your website once you have loaded your files onto the new hosting configuration.
Of note, you can preview your newly hosted website using a temporary URL in IP numbers.
In case you need temporary URL, then you can contact our support team to arrange it for you.