With the introduction of Smartphones and the ability to access the web using them has gained much popularity. According to reports, approximately 40% users access web and other places using such devices and gadgets. It becomes your responsibility to try and make your website mobile friendly and attract traffic from users accessing the web through these gadgets. With this revolution brought the need to optimize a website in a way that it can be accessed easily over mobile devices as well. So, if you have a business website, optimizing it for mobile users can offer great opportunity to expand your business to users who browse the website using mobile devices. In this article, we will share some tips to optimized a website for mobile users.
How To Optimized A Website For Mobile Users?
Accessible Website
Make sure that the website is accessible on most of the widely used mobile devices. Similar to the way how we try and make sure that a web-page and the entire website is accessible via. various browsers, your site should be viewable across all the majorly used mobile devices. Instead, if you optimize it for a particular device in mind, you maybe losing prospective clients that use a different device. So, make sure that the site is accessible evenly across different devices and not just one.
Mobile Friendly Website
It would be foolish to have large files loaded with huge content and graphics on the mobile version. While working on optimizing a site for mobile devices, it is important to keep it as simple as possible. If your pages are lighter, the search engines spiders would be able to crawl the pages efficiently so would the bots be able to index it well, which would further help your site to be ranked well in the SERP's for mobile searches. Coding in XHTML-MP can be considered for that purpose. This should also help you offer a better user experience. Having said that, you also need to ensure that the website is hosted on a reliably fast web hosting server to serve the user requests.
Building a Style Sheet for Mobiles
While building a style sheet for your website also make sure that you create one for mobiles as mobile.css. You may latter make the necessary changes to this file to make it compatible with different mobile devices.
Keeping the Codes Right
The heart of any website over the web is its coding. It is one of the aspects that drives the website and is also considered to be an important aspect for SEO. Different wireless gadgets may interpret the codes differently, hence it'd be beneficial to use XML. As most would be aware about the impact of bad coding over the SEO efforts, the same goes true for sites for mobile devices as well. Hence it is highly crucial to proof read the website code thoroughly.
Keeping Limited On-page Content
Considering the smaller screens of mobile devices, it is necessary to keep minimal yet informative on-page content. This should not only help the page to be lighter for mobile applications but would also allow users to get the precise information in the shortest duration. Of course, you need to be smart with using the keywords within the shrunken content. Few webmasters do not recommend anything more than 150 words to be used on a page for the mobile version of a site.
Build A Different Sitemap for Mobiles
Sitemaps are nothing but a list of pages of a web-site accessible to both crawlers or users. While working on optimizing your site for mobiles, you must ensure that a different sitemap is built and submitted. For that purpose, you may use the Google webmaster tools. Please refer the help offered by Google You may also choose to include it in the robot.txt file as well.
Linking Both The Versions of Your Website
With keeping a site lighter, you need to drop the idea of having multiple links on particular pages of a site. Hence its ideal to link-up the two versions of your website together with a mobile redirect device. At-times, the mobile bots might be looking for a traditional site, so to serve their intention well you may choose to redirect it to the version of your site that is ranking better.
Looking for ASP.NET Hosting on European Server?
hostforlifeasp.net is European Windows Hosting Provider which focuses on Windows Platform. We deliver on-demand hosting solutions including Shared hosting, Reseller Hosting, Cloud Hosting, Dedicated Servers, and IT as a Service for companies of all sizes. We have customers from around the globe, spread across every continent. We serve the hosting needs of the business and professional, government and nonprofit, entertainment and personal use market segments.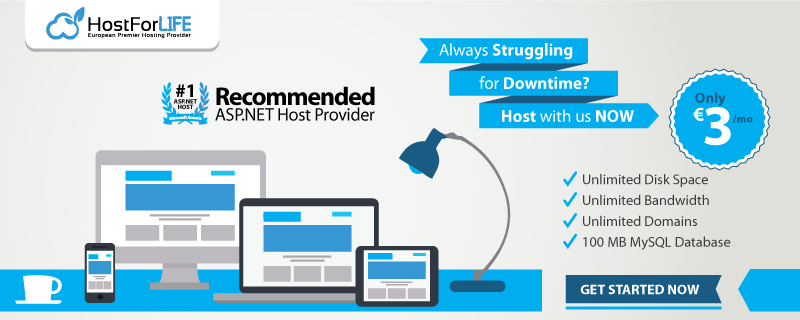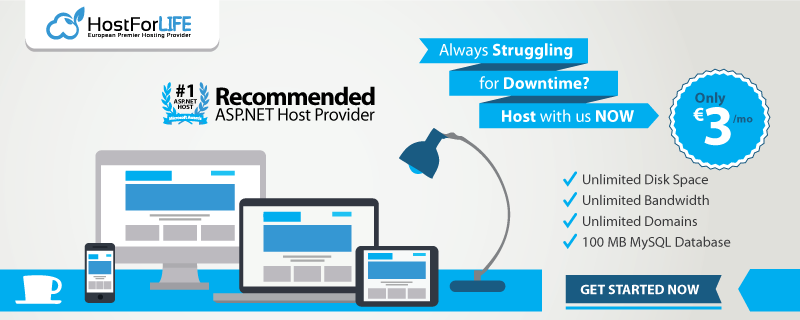 hostforlifeasp.net is awarded Top No#1 SPOTLIGHT Recommended Hosting Partner by Microsoft. Our service is ranked the highest top spot in several European countries, such as: Germany, Italy, Netherlands, France, Belgium, United Kingdom, Sweden, Finland, Switzerland and other European countries. Besides this award, we have also won several awards from reputable organizations in the hosting industry and the detail can be found on our official website.
Latest posts by hostforlifeasp.net
(see all)