Here are the things you need to do before creating a succesful website:
Things You Need to Do Before Creating a Succesful Website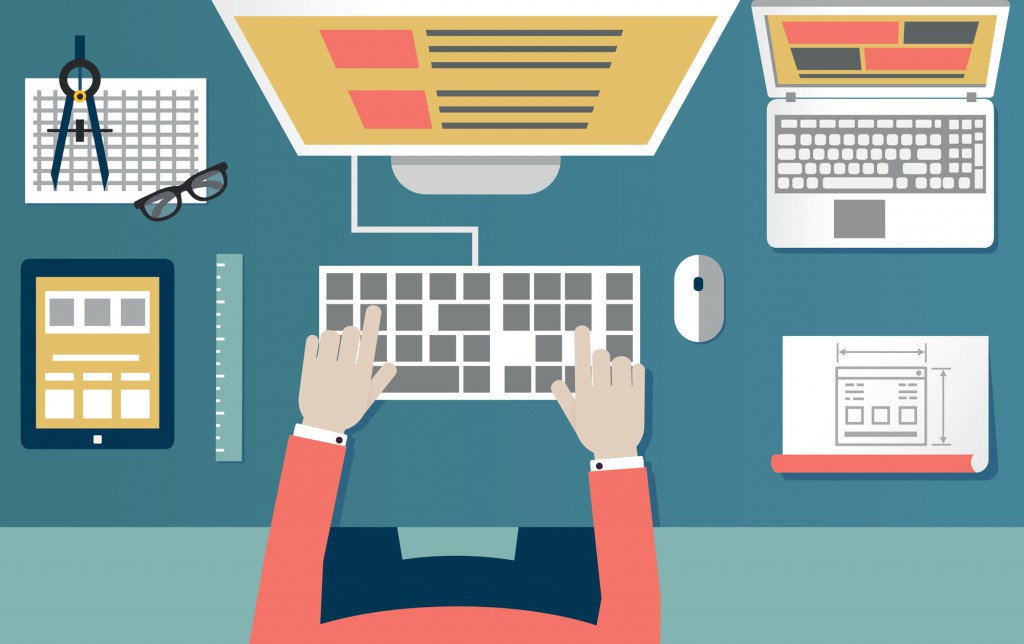 #1. Don't start with the idea, start it with research
A lot of website beginners start their webmaster career with an idea, like making a website and making money from Google AdSense. Here are some questions: is this a good idea? Is this true? What kind of website are you going to build? Where the visitors come from? Who is going go click those ads? How much the site is going to cost? How much do you expect from the website?
A research is a very important things you need to do before creating a succesful Website. You can use google or yahoo to search keywords that are from your ideas and try to answer those questions that we have detailed above, then you can go to next step. There are many scams of making money with Google AdSense on internet. A lot people sell garbage software or websites that don't help. Those people just want to steal your money. Don't bite the hook!
#2. Learn some basic knowledge of SEO and PPC
Another things that you need to do before creating a succesful website is to know search engine optimization (SEO) and pay per click (PPC). These two things are very useful for web traffics. Most webmaster's purposes of making websites are making money, whatever they sell products, ideas, skills or advertisings. So, web traffic is the blood of a website. If there is no visit, why do you spend time and money to put the site on internet? It like a store located at the back of a mountain, even the store has a lot of good stuff and most people need them, the store is not going to make a cent to its owner.
SEO is the best way to bring traffic to your site. Learning something about keyword, title, meta description, inbound and outbound links, non-copied-content, how search engine works, and so on will help you to make a search engine friendly website. PPC is also a good way to build instant web traffic. Nobody can guarantee that a web page will appear on the first few pages of search results. The website's SEO is a time cost work. Pay per click advertising gives you a choice. The main PPC providers are Google, Yahoo, Microsoft, and MIVA.
#3. Make a good planning
Making a good plan will give you a good result. Many beginners start to build a website without a plan. That causes a lot of problems, such as too many keywords, the density of keyword too low, no original content, bad website structure, bad page title… If you have a good plan and follow the plan to create your site, your site will be easy to build and will be a user friendly site.
Write down and think about following questions: What keywords are you going to put into the website? What is the structure of your website? What programming language are you going to use? Are you going to build the site by yourself or a professional? What domain name can reflect the website's topic? Is it a good domain name? If you are the visitor, do you think the information from the site is helpful? How many items of your site need to do seo? These questions will help you to make a good website plan.
#4. Choose the right hosting company
What domain name are you going to use? What type of web hosting do you need? Choosing a right domain name and hosting company is the most important things that you need to do before creating a succesful website. Most smart business owners utilize websites and blogs to engage with existing clients and reach potential customers. While most business owners see the value of creating awesome content, the importance of selecting a good web host often takes a back seat.
It's crucial to choose a reliable web hosting company to ensure that your website remains safe and accessible all year round. Your goal with content marketing is to rank high in search results so customers can easily find you. If your site is down repeatedly when search engines are attempting to visit, then your ranking will be adversely affected. There are a lot of web hosting companies out there. It's crucial to select a hosting provider carefully since your business will be depend on it. hostforlifeasp.net really understands the importance of choosing the right web host for your website.
Making a research on your idea is a good way to define if this idea good or not. Learning SEO and PPC will help you to build a search engine friendly website and to bring visitors to your site. Making a good plan will save your time and help you to create a user friendly website. Then choosing the right web hosting provider can ensure that your website remains safe and accessible all year round. When you follow above 4 things above, you are closing to success.
Latest posts by hostforlifeasp.net
(see all)