Its really tough for every webmaster to choose the best reseller hosting provider based on many factors but still they end up losing their money and no quality service. As the
use of the internet has risen from the last 2 decades, the need for website is felt by every tenth individual in this world. This has made hosting companies to develop in numbers. Even the people, who cannot afford to form a big hosting company, Can purchase reseller hosting from existing big hosting companies or from larger hosting company and resell that hosting to others or people who run small business online, using their resources.
The reseller hosting has become a latest trend in the online industry. In this article, I will give you some knowledge and insight's about- What is Reseller Hosting and how to choose a best reseller hosting provider.
What is Reseller Hosting?
Reseller hosting is nothing but selling your purchased hosting to multiple customers under your name, brand or company, irrespective of the main provider of the hosting service. Reseller Hosting is mainly used by small medium business enterprises who want to make money by selling hosting to other small webmasters & website owners and keeping the price much lesser than the existing big hosting companies.
Example:
Reseller hosting could be better understood by an example.
Suppose you buy a reseller hosting package from a large organization which gives you 1000mb web space and 10000mb bandwidth. Now, you can sell this web space to your own customers in packages or you can use it by yourself. It's your wish that how much space and bandwidth you allocate to them.
You can charge them according to the space and bandwidth provided. The money you get will not be shared by the company from which you have purchased the package. The money is all yours. This is how reseller hosting benefits you.
5 Simple Steps to Choose a Great Reseller Hosting Provider:
Platform:  The most crucial first step of choosing reseller hosting provider is determining the platform of web server used by the provider i.e. web server runs on UNIX, LINUX or WINDOWS. You need to look the client requirement. Most of the clients use open source technologies like PHP, PERL or Python etc. For this you should opt for Linux based server.
Features: After choosing the platform the next step is determining features which generally the client demands. Generally a client demands following features:
Disk space
Bandwidth
Back ups
Databases
Sub-domains
Script like CGI, PERL, Python SSI etc
E-mail and FTP accounts
Server uptime
Reseller Web Hosting
If the reseller hosting provider provides you with these features take this plan or package.
Cost: Often the cost becomes the biggest criteria for choosing these reseller packages. The genuine cost of reseller package equipped with all above mentioned features, 1000mb web space and 100000mb bandwidth is $240 which may vary $25 up or down. Choose from the package which is in between $200 to $280 if above mentioned conditions are fulfilled.
Support: If the reseller hosting service provider is providing you 24/7 support in terms of domains you are going to host, technical issues and other related issues take away the package. Most of the providers are bit lazy in providing support. You should choose the provider who listens to you and performs according to your requests.
Go with the best: Do some research on leading reseller hosting providers. Prepare some stats and choose accordingly. The provider, who is providing best reseller hosting plans and services go with it.
Final Verdict :
Always try to spend some time to read reviews by the webmasters or website owners on the hosting service or hosting package you're going to buy or planning to in major search engines like Google, Yahoo, Bing, etc. This will clearly tell you the user experience with that hosting company and based upon his and other user reviews you can choose the best reseller hosting provider.
and i find it the best reseller hosting is hostforlifeasp.net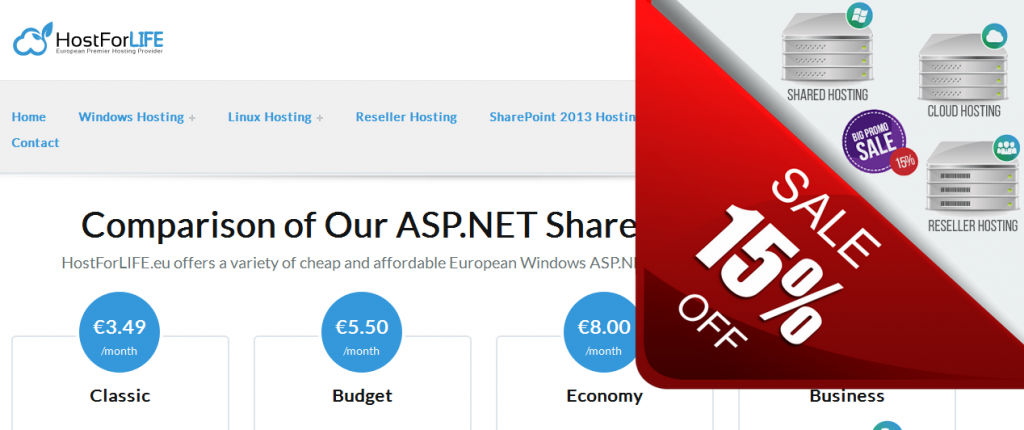 Latest posts by Bojan Sorenson
(see all)